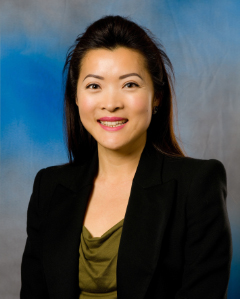 Lisa Cañada
Administrative Services
Lisa Cañada is the Division Chief for the Auditor-Controller's Administrative Services Division. She provides management oversight of the following operations: Budget and Fiscal Management, Human Resources, Property Management, and Master Agreement Contract Management. Prior to joining the Auditor-Controller's management team in 2010, she directed the Human Resources Division for the Los Angeles County District Attorney; she managed a hundred million dollar budget and multi-million dollar contracts for the Los Angeles County Assessor; and she worked in the high-tech industry as a financial analyst and account executive. Ms. Cañada possesses a Bachelor of Science Degree in Finance, Real Estate, and Contract Law.
Administrative Services
The Human Resources Section is responsible for administering the full range of employer personnel programs including Recruitment and Selection, Employee Relations (including the Discipline and Advocacy process), Classification, Health and Safety, Training, Performance Management and Employee Recognition.  Staff processes all personnel transactions, maintains personnel records, and coordinates employee benefits and payroll functions.  This Section is responsible for fully implementing the Return-to-Work program including Workers Compensation and ensures compliance with ADA, FMLA and other regulatory processes.  It is the goal of the Human Resources Section to maximize hiring and retention efforts, and to provide growth opportunities to employees in a healthy and safe work environment.
Management Services is a multi-faceted operation which provides the organization with Budget and Fiscal support that includes preparing the Proposed, Final Change and Supplemental Departmental Budget submissions; monitoring departmental expenditures and revenues, processing departmental vendor invoices, charges from other departments and Services/Supply requests; and billing client departments and outside entities for Auditor-Controller services and cost recovery.  Other sub-sections within Management Services oversee the Master Agreement function; the Internal Management Mentoring Program; and departmental Records and Retention.  Staff actively participates in the departmental Business Continuity Plan and the Internal Control Certification Program.  Space and Facilities management is a critical component of this Section, addressing functions that range from telephone service requests to the full range of capital projects.  Management Services is a highly visible component of the Administrative Services Division, with overall responsibility for protecting the Auditor-Controller's fiscal infrastructure.